Co. Luxe Living| Premier Summit County Vacation Rentals
The high country of Colorado is one of the top destinations in the United States. Every year, our properties welcome hundreds of visitors to Summit County. We offer guest host services to multiple luxury homes, condominiums, and studios—each one with a wide variety of views and amenities.
Why feel like a tourist? Live like a Colorado local in one of our luxurious vacation rentals!
Anyone can list their home as a vacation rental, leaving it up to the traveler to do their homework to find the best place to stay. We know how disappointing it feels when a rental property doesn't quite live up to the photos. At Colorado Luxe Living Vacation Rentals, our photos are gorgeous for sure, but you need all five senses to fully appreciate the luxuries within our finely appointed properties. We've built our reputation on ensuring our guests have an amazing experience with no surprises, hassles, or letdowns.
Sparkling clean
Modern furniture and decor
Luxury bed linens
Comfortable bedding
Plenty of fluffy towels
Soap, shampoo and other toiletries
Access to scenic outdoor decks
Fitness centers
Complex amenities
Wi-Fi
Premium TV packages
Host concierge service… and more!
About Co. Luxe Living
Co. Luxe Living is a small locally-owned and operated business in Breckenridge, Colorado with one big dream to provide world-class service to our guests who will benefit from every hospitality lesson we've ever learned… and are still learning!!
Today and every day, our guests will be supported by a skilled team of rental hosts:
A host who will welcome you, answer your questions, and share tips about where to go and what to do.
Maintenance specialists who can quickly remedy any unexpected issues with plumbing, electricity, or Wi-Fi.
House cleaning teams that ensure your property is fully stocked and looks and feels brand new upon homeowner or guest arrival.
We enjoy an A+ Rating with the Better Business Bureau and have outstanding guest reviews!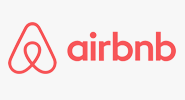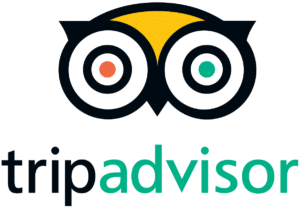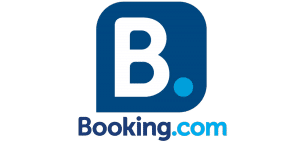 Rental Management
Luxe Living Vacation Rentals has been managing rental properties since 2004 and currently manages multiple properties throughout Colorado. We do short-term rental in the Summit County and long-term rentals in the Denver region and will consider your property if we are the right fit for each other.
We're growing and looking to take on new short-term rental properties in Summit County. 
Our dedicated team can take care of marketing, booking and managing your property, and deliver the results you're looking for. We offer competitive rates, unmatched customer service, and some of the highest occupancy rates of any vacation rental company with our state-of-the-art property analysis.
We offer a free consultation for prospective properties – just give us a call to get started. We look forward to hearing more about your property!
Choosing a Rental Management Company:
Before you choose a rental management company, we ask that you do yourself a favor and look closely at three things:
Booking Calendar: We strive to maintain a high occupancy rate without giving the days away! Do They?
Business profile: We have never had a complaint filed. Please take a look at the BBB rating of our competitors before you consider signing a contract.
Business Reviews: Taking a look their reviews on websites like Yelp, Airb&b and VRBO is also a good practice – how a company treats their guests can be a good indicator of how they treat their property management clients.
What Property Owners Take Care Of:
Our rental property owners are responsible for their mortgage, property insurance, utility expenses, furnishings (we have a program to help with furnishing your property), and costs associated with keeping their property guest ready (maintenance and repairs when needed). Let us know if you have a question about a specific item and we can tell you more!
For more information Email us at: [email protected] or call 970-968-8005 or 970-423-6167.
What We Offer:
Checklists include inspections of appliances, heating, plumbing, electrical systems and much more. They're also customizable – let us know what is important to you in your home. These records are kept ensuring your home is kept up to your standards – even in your absence. All problems and other home suggestions will be reported to you.
Marketing
High quality listing information and details on our website as well as third-party rental websites, combined with our extensive marketing for all of the Colorado Luxe Vacation Rentals. We have multiple channels that we provide for marketing your property.
Booking & Reservations
All guest services go through us – you never have to worry about dealing with reservations, cancellations or payment details.
Weekly Home Inspection
We know you can't be at your Colorado vacation home at all times and can't always get there quickly. To ensure your home is being maintained as it should, we conduct weekly interior and exterior walk throughs and complete a checklist.
Maintaining Your Vacation Rental:
Management & Handyman Services
We offer rapid responses for any household issues and have extensive experience with minor repair work. If something falls outside of our scope, we have long-standing relationships with the most reliable vendors in town to ensure your projects are tackled with expertise. We schedule appointments, meet vendors in your home and see every project through to completion to create a worry-free process for our homeowners.
Spa & Hot Tub Maintenance
Having a hot tub to enjoy after a long day skiing or hiking is one of life's greatest pleasures. However, they can also be difficult to maintain. Our team will ensure the hot tub technicians are keeping your hot tub clean, warm and operational so you can enjoy it to the fullest during your stay.
Housecleaning Services
You should be enjoying your home – not cleaning it. Upon arriving at your home, you'll find it sparkling clean. We vacuum, scrub floors, detail stoves and refrigerators, hand-polish furniture, wipe down baseboards and artwork and much more. Our cleaning professionals are trained and will have your home looking exactly how you want it. In addition to arrival and departure housecleaning services, we also complete special occasion and season deep cleanings, additional carpet cleanings and much more upon request.
Landscaping & Snow Removal
In Colorado, we get the best of both worlds – lots of powder and summertime wildflowers – and we're prepared for both. We take care of the contracts for winter snow removal (shoveling and plowing) from professionals to ensure your driveway, decks, walkways and roof. In the summer, we work with experienced landscapers to provide any landscaping and irrigation needs. Big or small, we can make any project happen. Services can be as needed, weekly, monthly or seasonal. Rates depend on the scope of work.
Our luxury properties all come with a fabulous host who is ready to make your vacation  seamlessly flawless!!
If you can dream it, we will provide it (to the best of our ability)
Upon your arrival, we can have a fire burning and the refrigerator stocked with your favorite foods. We can make arrangements to have top-of-the-line skis and mountain bikes tuned and on-hand, so they are ready for a ride when you are. And to provide you peace of mind, we are always just a phone call away when you need assistance at any moment during your stay.
From private adventures to personal chefs…
World-class beauty and treasures to discover are right outside every door, so please utilize us in the planning of your custom adventure. After mountain biking, hiking or skiing, why not go directly to the hot tub (not all properties have hot tubs) and leave the cooking to your personal chef. Bypass the crowded grocery store and enjoy your precious time with friends & family while a professionally trained chef prepares your dinner, sets your table and does all the cleanup!
Special Occasions
Colorado is such a wonderful destination to celebrate your special occasion during any season. Summer offers quintessential mountain activities like hiking, biking, canoeing or even sailing on multiple lakes, combined with an incredible festival schedule in the differ local towns. Fall provides a beautiful backdrop to many mountain weddings, while the winter and spring bring plenty of sunshine, world-class skiing and snowboarding, outdoor fire pits and more. Of course, Colorado is most renowned for its unsurpassed natural beauty, friendliness and unyielding authenticity. As a top-notch destination, you can also expect luxurious accommodations, fine dining and fabulous boutique shopping. Our host will be pleased to share their knowledge with you and assist in arranging your special occasion.

Airport Shuttles & Transportation
Start your vacation going in the right direction. We will provide you with information and partner discounts on airport shuttles and transportation from airport to your destination. These safe and courteous drivers help you avoid the hassle and stress of traffic, slick terrain and unknown roads.
Luxe Rental Grocery Delivery
If you would like to arrive at your vacation home with a fully stocked refrigerator (wine and beer too!), please complete our grocery form (we will email upon request). You may also submit your grocery request directly to hello@coloradoluxeliving.com Please note a service charge of $50 plus 20% up-charge will be applied.
Restaurant List
Where should we eat? Ask a local! Colorado boasts some of the finest cuisine to be found anywhere. From fine dining to pizza with the kids, we would be happy to provide a list of local restaurants. Send us a email and we will provide the updated list of restaurants and open status during our mud season.
Recreation Preparation
Who wants to sit in the ski or bike shop getting your gear tuned when you could be outside enjoying everything Colorado has to offer? Leave your recreational prep plans to us. We can have everything ready to go the moment you arrive at most of our properties.
Booking Policy:
An advance payment equal to 50% of the cost of lodging is due at the time of booking to guarantee reservations. Final payment is automatically charged to your credit card on file 30 days prior to arrival (60 days prior for Christmas/NY bookings). For reservations made within 30 days of your arrival date, full payment is required at time of booking.
Cancellation Policy:
If you cancel your reservation MORE than 30 days prior to your expected arrival date, an amount equal to one night's stay plus tax will be non-refundable. The total amount of your payment will be retained if you cancel WITHIN 30 days. No refunds for no shows, late arrivals, or early departures, regardless of road and/or weather conditions. We partner with CSA Travel Insurance to provide trip protection to our guests to cover the costs of cancellation due to unforeseen events.
House Cleaning and Guest Supplies:
All properties are cleaned to the highest quality standards. Prior to guest arrival, each property is thoroughly inspected to ensure cleanliness and adequate stock of fresh towels, soaps, paper products, and startup supply of laundry and dish-washing detergent.
Early Departure/No Shows:
The guest is responsible for payment of all nights reserved regardless of the guests' actual arrival or departure. No refunds will be given for early departure or no shows.
Pets/Smoking:
None of our properties allow smoking. Select units are pet friendly with homeowner approval for well-mannered pets only. Guests who violate no-smoking or no-pets policies are fined $500-1000 for professional cleaning.
Entry of Premises:
An authorized employee or repairman may enter the premises during customary business hours for any purpose connected with the repair, care and management of the premises. We will endeavor to make any necessary intrusions as convenient as possible.
Unit Assignment:
In the rare event of unforeseen maintenance emergencies, we reserve the right to substitute comparable accommodations up to and including the day of arrival, provided the guest is not charged a higher rate than the accommodation type originally reserved.
Security Policy/Damage Waiver:
The $59 Damage Waiver covers up to $1000 of accidental damages and the $99 Damage Waiver covers up to $1500 of accidental damage that are not excessive-cleaning related. An assessment of the damage will be handled on a case-by-case situation. A credit card will remain on file for the duration of your stay and further until we are able to inspect the property after your departure for incidental related issues if necessary. Tenant is liable for any damages to the premises and to furnishings, equipment, and household items therein which occur during the renter's occupancy, excluding normal wear and tear.
Special Functions/Wedding/Parties:
Colorado Luxe Living strictly prohibits the usage of any of its rental properties for any special functions, weddings, or parties during which the maximum occupancy of the property is exceeded.
Hot Tubs:
In the event that a hot tub in a rental property becomes inoperable during your stay, Colorado Luxe Living will make all attempts to correct the problem as soon as possible and refund a maximum of $25 per day. This does not apply to on-site recreational facilities where the guest has access.
Disclaimer:
Colorado Luxe Living will not be held liable for damage, loss, or injury resulting from errors made by tour operators, travel agents, or transportation companies. Further, we will not assume responsibility for loss, delay, or expense caused by weather, strike, or other circumstances beyond the control of Colorado Luxe Living. Colorado Luxe Living reserves the right to change accommodations without notice, up to the date of arrival, due to maintenance emergencies or sale of unit. An attempt will be made to provide equal accommodations or upgrade at no additional charge. Rates are subject to change without notice and are subject to availability.
Parking:
All properties have free on-site parking, however, there is no parking for trailers or RV's on site. All trailers and RV's must park in the Town of Breckenridge overnight parking, which does require a nightly parking fee.
Our Colorado Luxe Vacation Rental Blog has helpful tips and information for both homeowners and guests visiting Summit County.