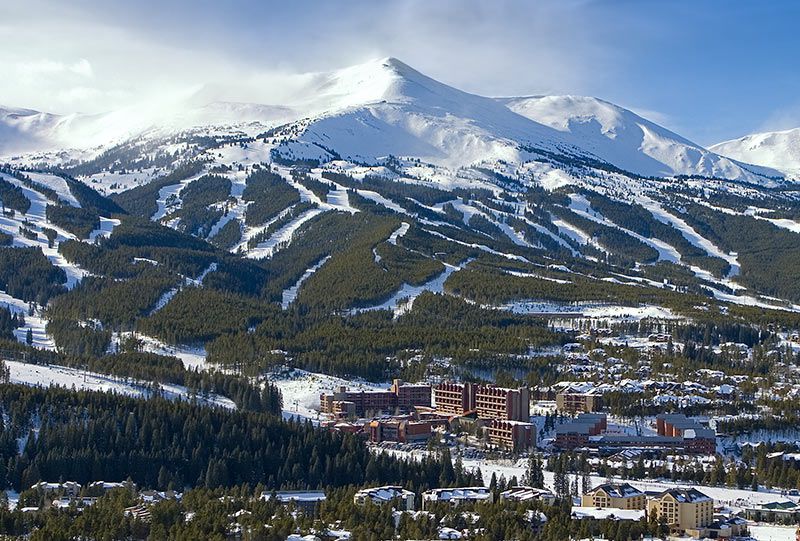 How These Mellow Mountain Homes Encourage the Ideal Colorado Lifestyle
From mountain homes in Summit County, residents and visitors make it easy on themselves to participate in the best healthy leisure activities. It's all about the Colorado lifestyle. If you love the beauty and excitement of the Rocky Mountains, Summit County mountain homes are the ideal choice.
Let's start with mention of leisure activities and get a glimpse of Summit County Colorado real estate. Are you aware of the broad selection of educational, cultural, community, and entertainment resources to balance mountain recreation?

Summit County Communities
Most of the real estate in Summit County nestles into postcard-pretty neighborhoods in charming communities. Live full-time in any of the small mountain towns (Breckenridge, Keystone, Frisco, Silverthorne, Dillon, Copper Mountain). These are welcoming communities. Full-time and seasonal residents appreciate meeting people from around the world that come to the Summit County ski resorts in and near these towns.
What you might want to know from the beginning is how interconnected these communities really are. Yes, it is easy to get from one to the other. The Summit County stage bus operates between the towns and resorts. This is especially helpful for families who have different interests and need to get around. In addition, the communities coordinate activities continually. They all host annual events, competitions, and festivals.
Culture and Education
Culture is not hard to find. There are art walks and galleries, arts and craft festivals, cookoffs and international cuisine. The Breckenridge Music Festival and the Breckenridge Film Festival add to the relaxing summer evening activities. Educational activities begin at the Summit County schools and community college campuses. Do you know there are also many lectures, classes and educational programs?
Recreational Activities
You are aware of the famous mountain recreation–Summit County downhill skiing, snowboarding, hiking and biking opportunities. Ski passes are well worth the cost here. Every resort and the surrounding national forests present inviting options. The blue-ribbon fishing and lake fishing, including ice fishing, capture the imagination of many. Others prefer the championship golf courses. Breckenridge, Copper, Frisco and Keystone also feature Nordic skiing and snowshoeing.
Anyone living in one of the mellow mountain homes in Summit County should be able to shape a healthy, stimulating schedule.
Relocation to Mountain Homes in Summit County
Everywhere you turn you will find dazzling natural beauty and handsome architecture. In these resort areas, the largest cost of living expense will be housing. So, the first step before moving here is to figure out what you really want and what you really want to pay.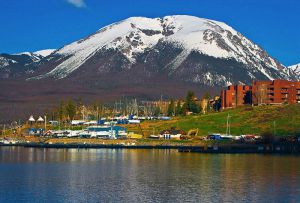 For example, do you need a single-family home or will you be happy in a condominium? Both may have homeowners' association fees but the condos usually also offer amenities that will up to those charges. Is a necessary to be on a ski slope where the prices are higher or can you buy more space in places farther away? In Summit County, the mountain homes and condos are located on the ski slopes, the golf courses, outside of town, and clustered in historic neighborhoods.
Colorado Luxe Living real estate agents will help guide you through the relocation process. Need to be close to Denver or Colorado Springs? We can lead you to homes for sale along the Front Range of the Colorado Rockies, too. Talk to our real estate agents to get an idea.
Call Colorado Luxe Living Real Estate at (303) 205-7875 for more information about Colorado mountain homes and real estate investments to fit your needs. In addition, the team at Colorado Luxe Living Property Management cares for our clients' real estate investments. Contact Colorado Luxe Living property managers at (303) 205-7875. Serving Summit County, Denver and Pikes Peak regions.
https://www.coloradoluxeliving.com/wp-content/uploads/2019/11/FeaturedCommunityPhotos-Breckenridge.jpg
541
800
Colorado Luxe Living
https://www.coloradoluxeliving.com/wp-content/uploads/2019/11/logo-top-trans2.png
Colorado Luxe Living
2020-02-14 15:29:21
2020-03-23 15:21:07
How These Mellow Mountain Homes Encourage the Ideal Colorado Lifestyle